AutoLOS is a custom built, web based Loan Origination and Loan Underwriting System add-on to the LOAN SERVICING SOFT platform. Simple and streamlined web application and underwriting Borrower/Vendor web portals allow you to scale your Loan Origination operation. Then back at headquarters you and your internal team have all the power and flexibility of LOAN SERVICING SOFT. Ideal for Consumer Lending and high volume Conventional and Private Money/Commercial Real Estate operations, the AutoLOS - LOAN SERVICING SOFT solution is the perfect blend of custom and commercial off the shelf Loan Origination Software.

Below is a series of screenshots aimed at demonstrating the capabilities of AutoLOS. That said many other configuration options are available and we would encourage you to reach out to our Sales Group for more information. AutoLOS Brochure

Vendor Portal
Provide an unlimited number of retail vendors with an easy to use web portal. Application, Pipeline, Decision, Conditions, Upload & Closing Docs with E-Signature.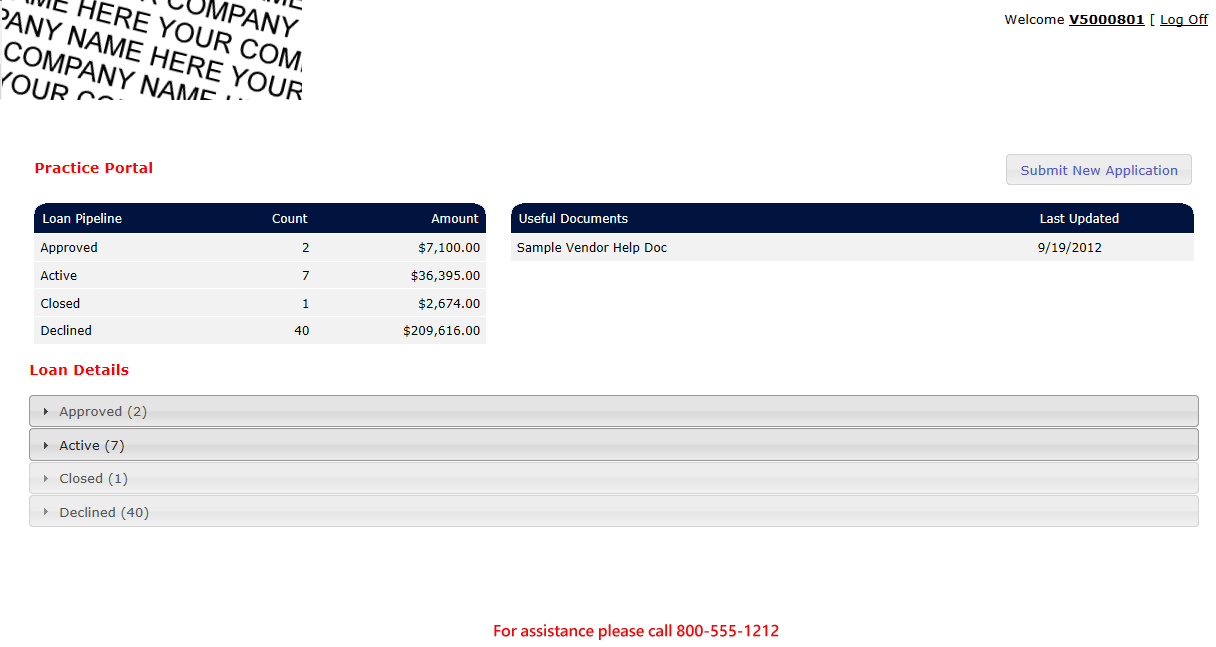 Application Portal
Either Borrower Direct or through a Vendor Portal like the one above, borrower web applications seamlessly flow into the LOAN SERVICING SOFT system. The application is custom built with your questions including user defined fields, document upload, integration with systems like DecisionLogic, and Credit Pull.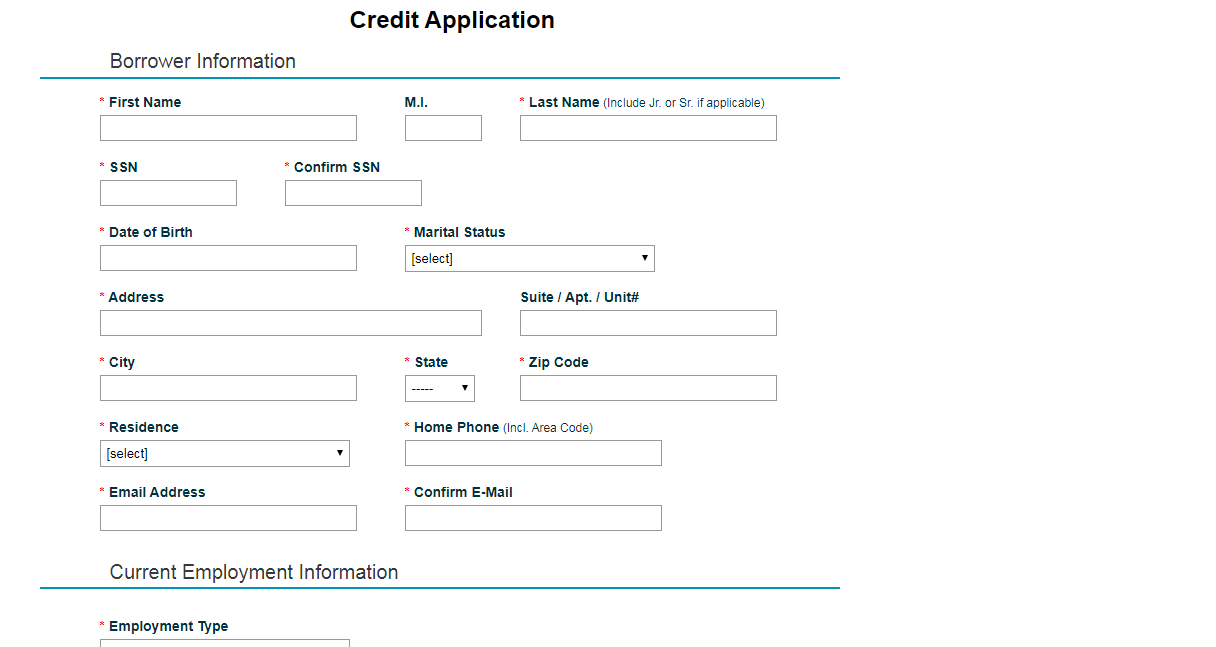 Decision Table
Configurable decisioning based on FICO scores, other third party decioning systems, and any other variables you wish.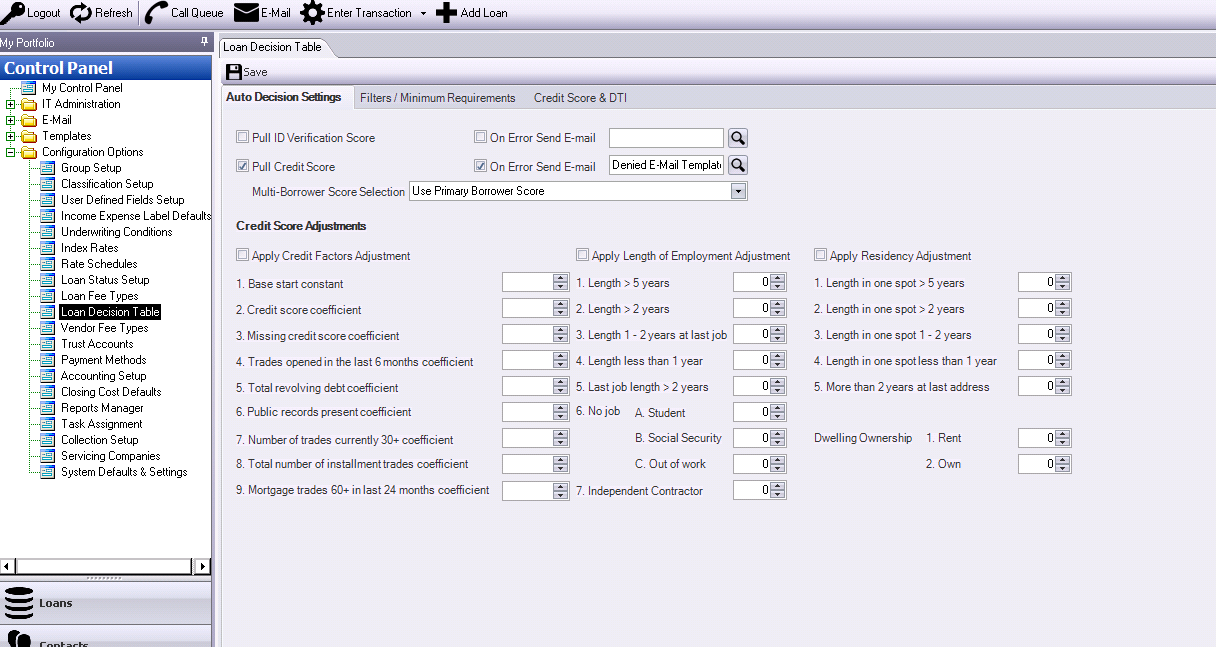 Scoring Tiers
Scoring tiers allow you to control different actions based on an unlimited number of score ranges.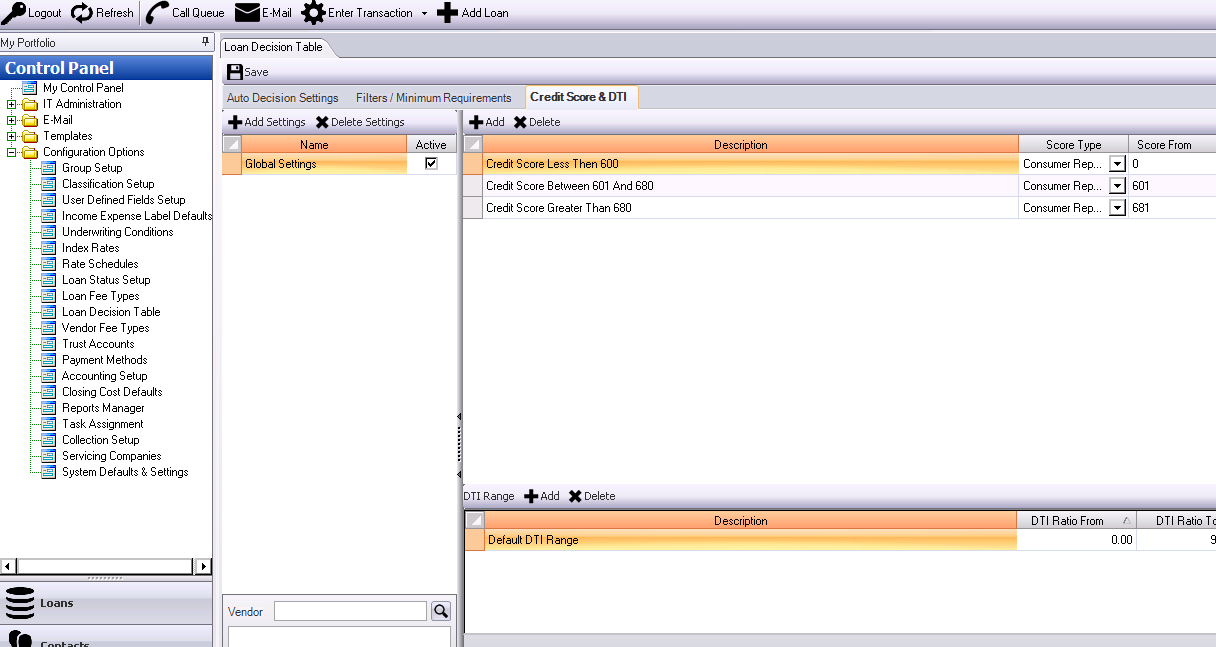 Auto E-Mail
Automated e-mail messages can go out to either the borrower direct or your retail partners. Auto generated name and password and a link to this deals underwriting web portal can be included.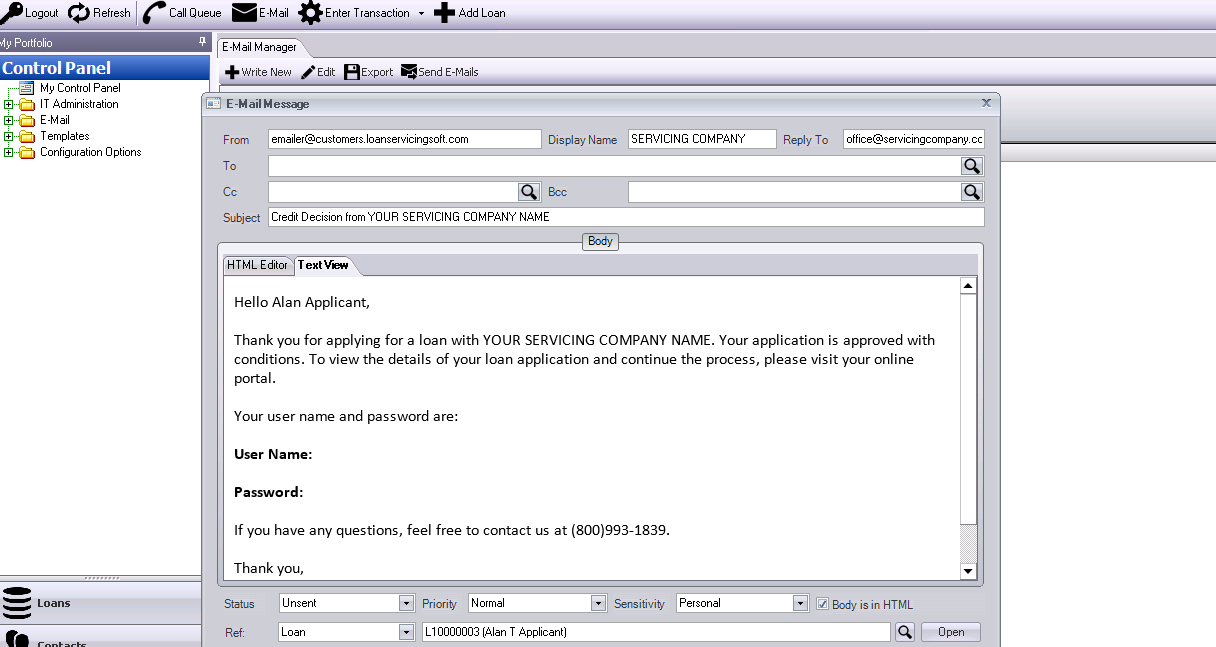 Borrower Underwriting Portal
The Underwriting Portal allows the applicant/borrower to see their deal terms, upload required documents, and sign closing docs and disclosures. E-Signature through DocuSign is available.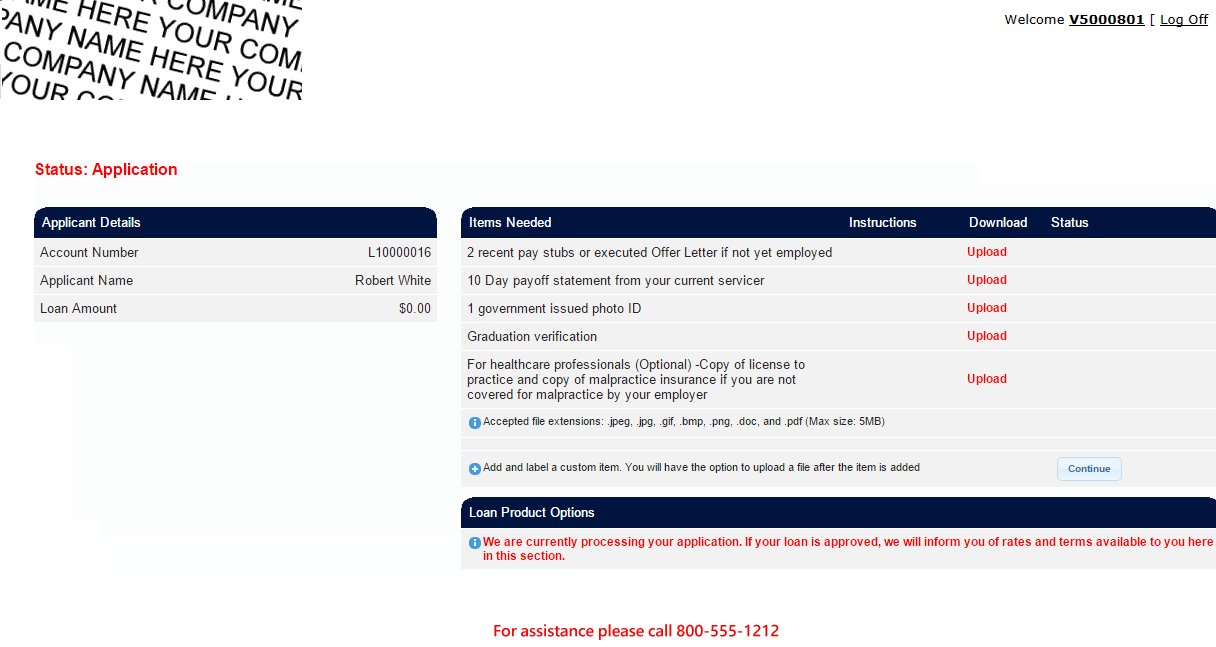 Seamless Integration with LSS
A seamless integration between AutoLOS and the main LOAN SERVICING SOFT system make it a total solution for the more sophisticated, high volume lenders.